I've just gotten back from a few days away at my Dad's camp. It's a place without indoor plumbing, without telephones and without computers. Going there is stepping back in time...a peaceful time.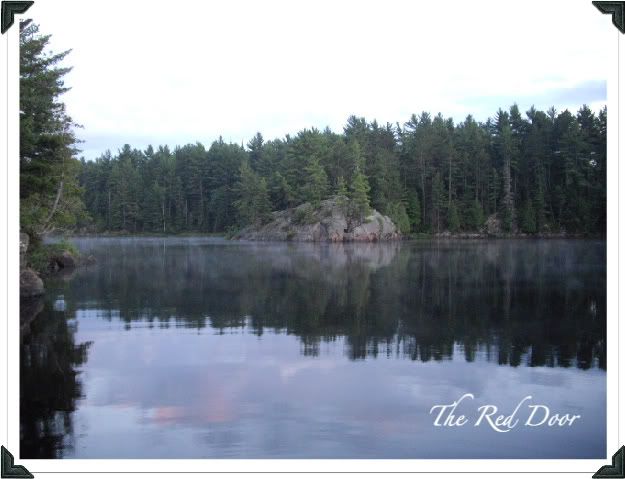 It makes me see everything in terms of rugs. For instance this sunset would make a great rug....or...wow, how cool to try to capture that reflection in wool...in a rug of course.
What about that sky? Could I dye wool to make that sky? It's a little pink and a little lavender and what about the white pines? Could I use lots of antique black with a bit of blue and pink and hook what I see?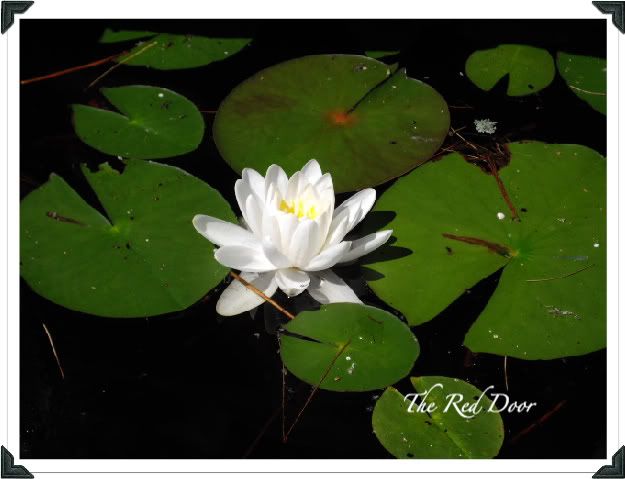 What about a really big water lily rug?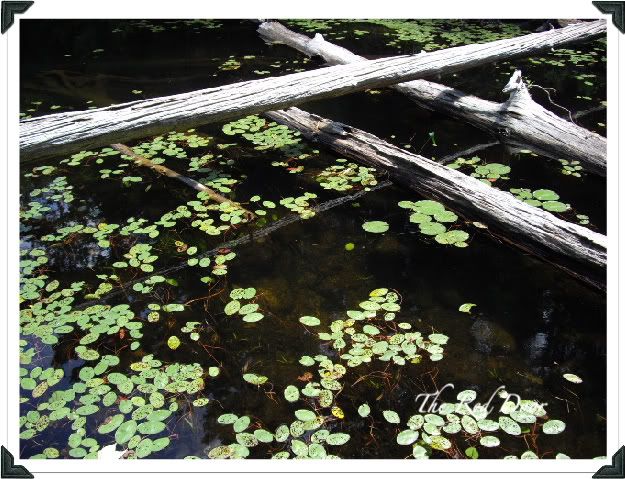 Or just a rug with lots of water lily leaves....the fallen cedars would look good in a rug too.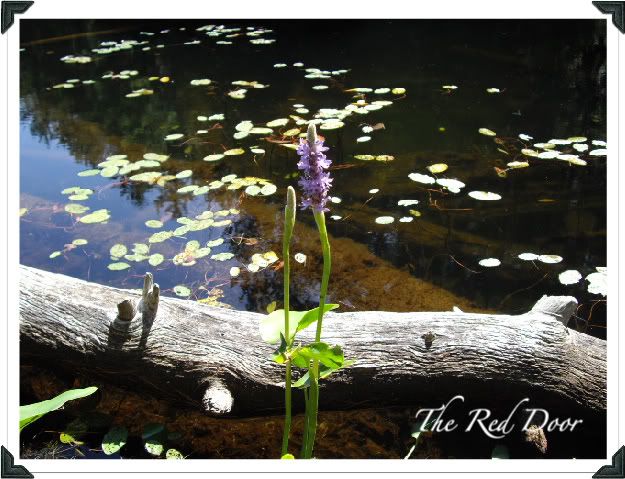 A pickerel weed rug? Don't laugh...I was thinking about it. Pickerel weed would look good hooked in a wide cut primitive style. I was inspired by the things I saw and the things I couldn't see. I found this plant at the west end of a small lake...a long time ago when the area was logged, horses were used to pull the logs out of the bush. Along the north shore a team of horses must have fallen through the ice. My dad told us where to look....parts of the old sleigh can still be seen in about 10 ft of water along the north shore. The day we were there it was breezy and we couldn't see it because there were too many ripples on the surface but I can imagine what it looks like. I think there's a rug in that story too.
Look for inspiration everywhere and take a camera wherever you go.