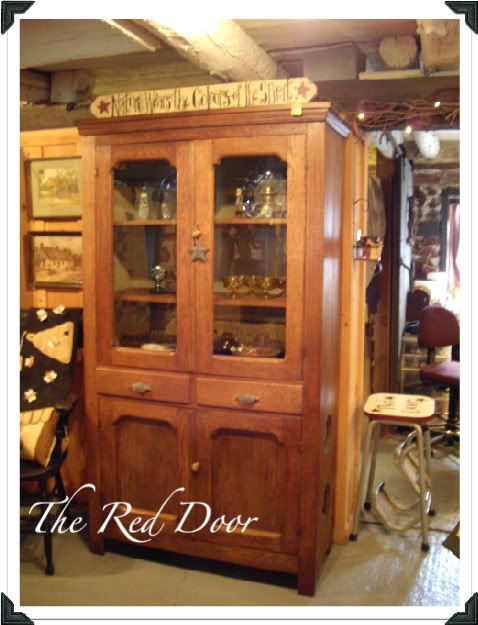 Well here it is as promised. At least I did promise one reader that I would get on with posting a pic of this fantastic old bakers cupboard. Terry picked this little lovely up at auction back in July when I was away on holiday. There were two cupboards in total but she has decided to keep the other one for herself as it looks like it was made to order for her kitchen. Made of oak it is a tad fancier than most of our

acquisitions

but the punched tin vent holes in the side help to give it a prim look. This is an actual old bakers cupboard that originally came from up Thunder Bay way.
It would be nice to know the history behind the furniture but I guess we have to be satisfied with knowing the story will continue.