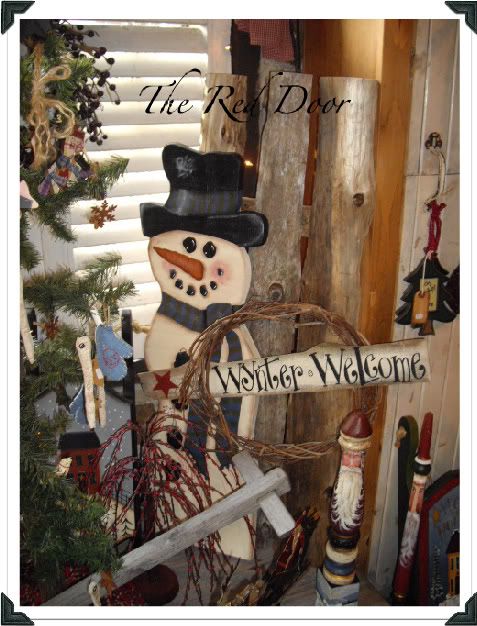 This is the snowman we have affectionately named "The Red Door Snowman"....he has been created with arms and without... with a

snow shovel

and without one...done large and freestanding or a tiny painted version on an old skate. It doesn't seem to matter how we make him up he's just as popular as all get out.
I will post a picture of the skate version a little later...for now I need to stoke the

wood stove

....

brrrrrrr

.