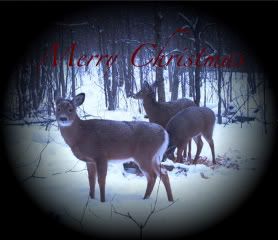 We would like to thank all our customers and friends who have made 2008 an outstanding year for The Red Door. The response we have had from both the article in the Ottawa Citizen and our segment on CTV's Regional Contact has been just awesome. Kathy Donovan and the Regional Contact team did an outstanding job and we can't thank them enough.
We have some great plans in the works for 2009. We will be working on a Red Door newsletter chock full of great items for the prim/antique lover as well as continuing to show before and after photos of more great auction finds here on the blog. The drive shed is full to bursting with fantastic pieces just waiting to be rejuvenated and we can't wait to get started on some new projects!!
We wish you all a Safe and Merry Christmas!!